Home
›
Products
›
Fingertens-fingertens-blue-heavy-duty-hand-cleaner-500-ml-10-pack-blu500_10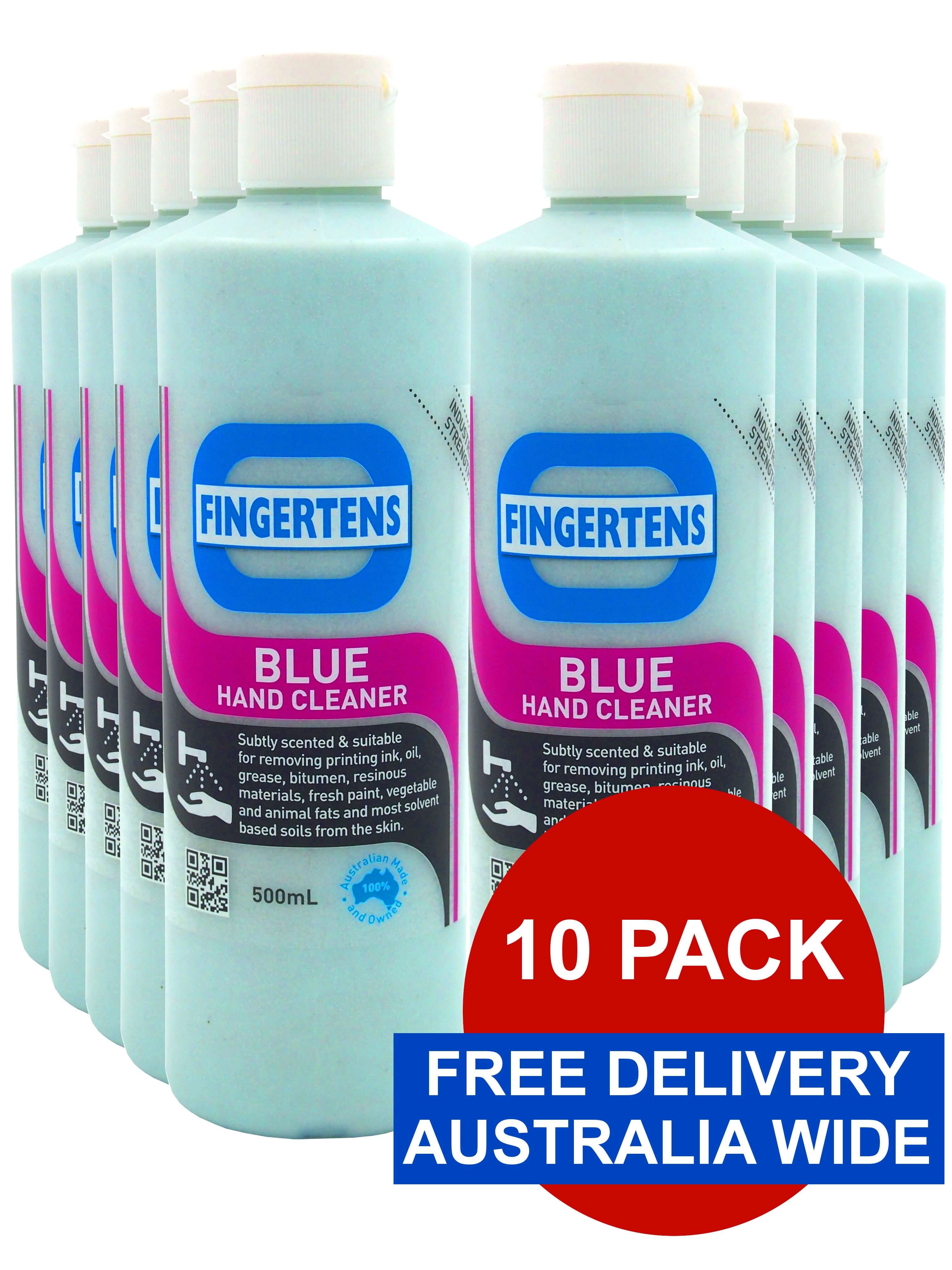 Fingertens Blue Heavy Duty Hand Cleaner 500 mL 10 Pack
$99.00
AUD


Approx $69.00

USD

Product Code: blu500_10
Description:
Biodegradable
No aromatic hydrocarbons or terpenes
No free alkalis
Environmentally safe abrasive (non PE)
Economical. Approximately 200 applications per litre
Dispensers available for safe application
Contains PCMX as an antiseptic and disinfectant
Skin compatible pH
A careful blend of iso paraffin and water to give an energized emulsion that "breaks" into a water phase and a solvent phase when pressure is applied during the washing process. This di-phase system is able to loosen and bring into solution both oil and water soluble soils thereby giving Fingertens Blue it's unique cleaning ability, making it the ideal choice for greasy and carbonaceous soils. These properties are amplified by addition of a mild microfined abrasive.
Fingertens Blue easily removes oil, grease, fresh paint, bitumen, vegetable and animal fats, resinous materials, printing ink (including process blue and warm red), cutting oils, cement, mortar, plaster, glues and paste adhesives. Most suitable for greasy through to dry soils. Real strength with, a built in scrubber for engineers, motor mechanics, tradies etc.
Leaves a crisp, clean after feel with a pleasant scent..
Click here to view & download SDS