Home
›
Products
›
Fingertens-hi-suds-detergent-20-litre-plastic-drum-his020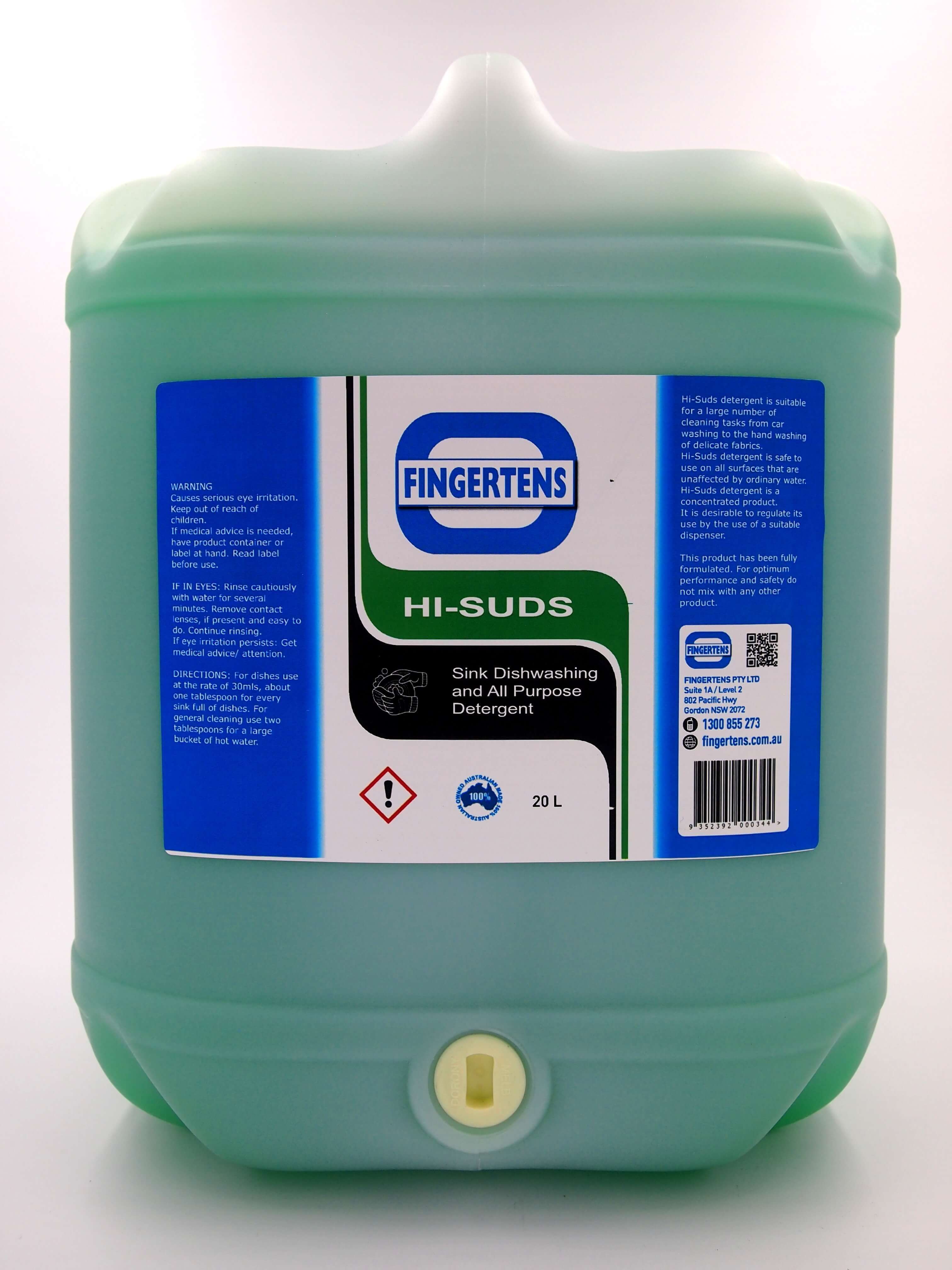 Hi-Suds Detergent 20 Litre Plastic Drum
$92.40
AUD


Approx $65.05

USD

Product Code: his020
Description:
Economical. At least 20 big wash-ups per Litre
Dispensers available for economy
Skin compatible pH
Pleasant scent
Easy rinsing for a no-residue clean
Excellent grease cutting power.
Long shell life
Contains no alkaline salts, or solvents
100% Biodegradable
A concentrated and superior liquid detergent for hand dishwashing and general cleaning.
High foam with excellent grease cutting power and free rinsing properties.
Mild on hands, this versatile detergent has 1000's of uses. Can be used on most surfaces and items not affected by water. Use in the kitchen, laundry and bathroom. If water can clean it then Hi-Suds will clean it faster, better and with less effort.
Note: This is a concentrated product. Overuse is wasteful.
Click here to view & download SDS