Home
›
Products
›
Fingertens-x-stream-water-based-degreaser-20l-drum-xst020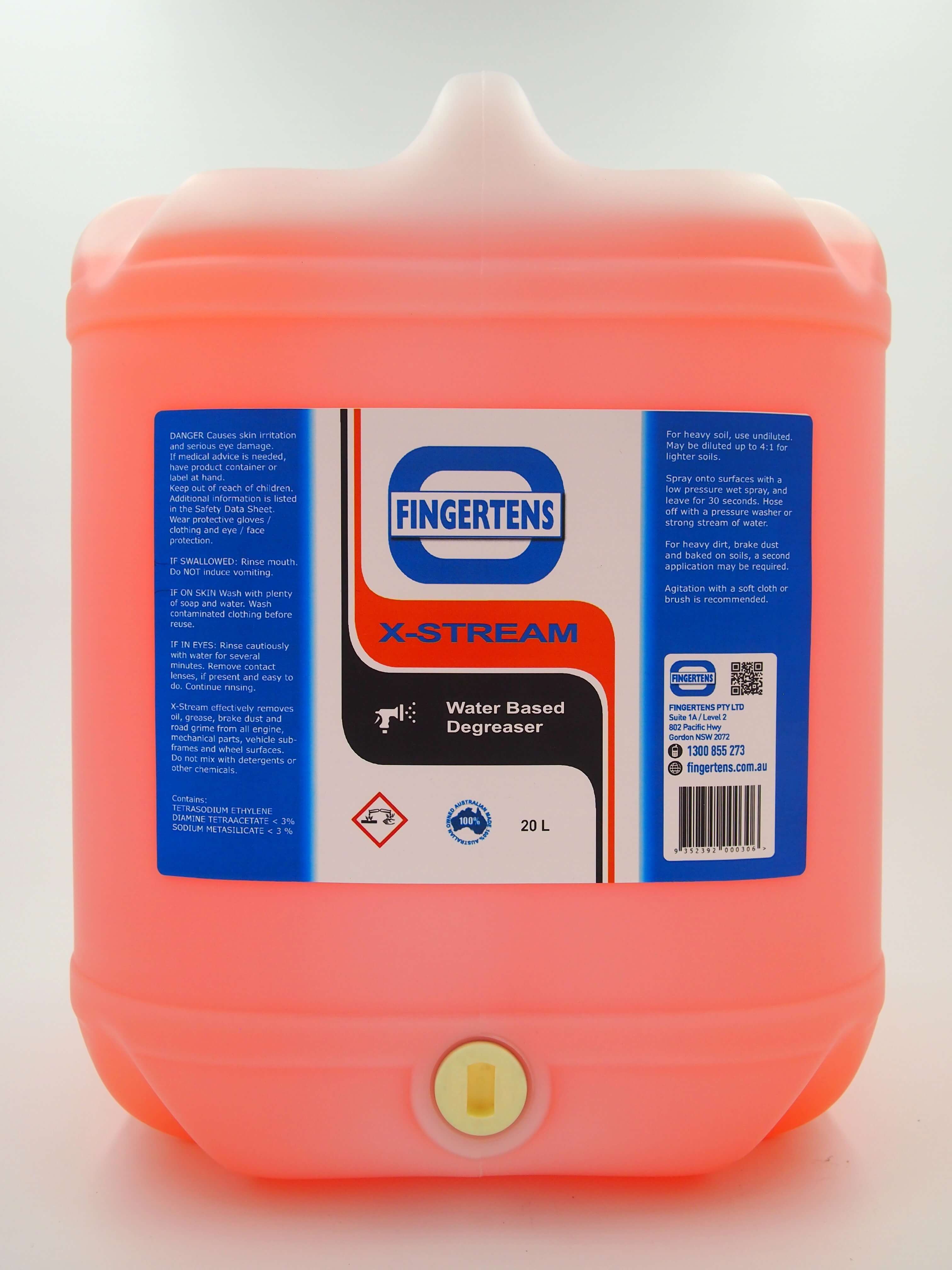 X - Stream Water Based Degreaser 20L Drum
$128.21
AUD


Approx $90.26

USD

Product Code: xst020
Description:
Non flammable
Quick Break for rapid separation in oil separators
100% Biodegradable
Contains no petroleum, solvents, caustic alkalis, or aromatic hydrocarbons
Dilute with up to 4 parts of water for great economy
Safe to use on plastics, rubber, auto paint and metals including aluminium
Contains effective corrosion inhibitor
Excellent grease cutting power
Easily removes grime, grease, oil and wax in one operation
Indefinite shell life
A high-grade surfactant system that is diluted 4:1 with water for most applications. It is a non caustic, non DG water based degreaser, with quick break properties for easy oil separation and low foam for easy rinsing.
Suitable for use in hot or cold water pressure cleaners, spin wash machines, immersion tanks or for application by brush. It can be used on most surfaces not affected by water and is safe on paint work.
Extremely versatile.
Click here to view & download SDS